Short CV of Ludwig Zeller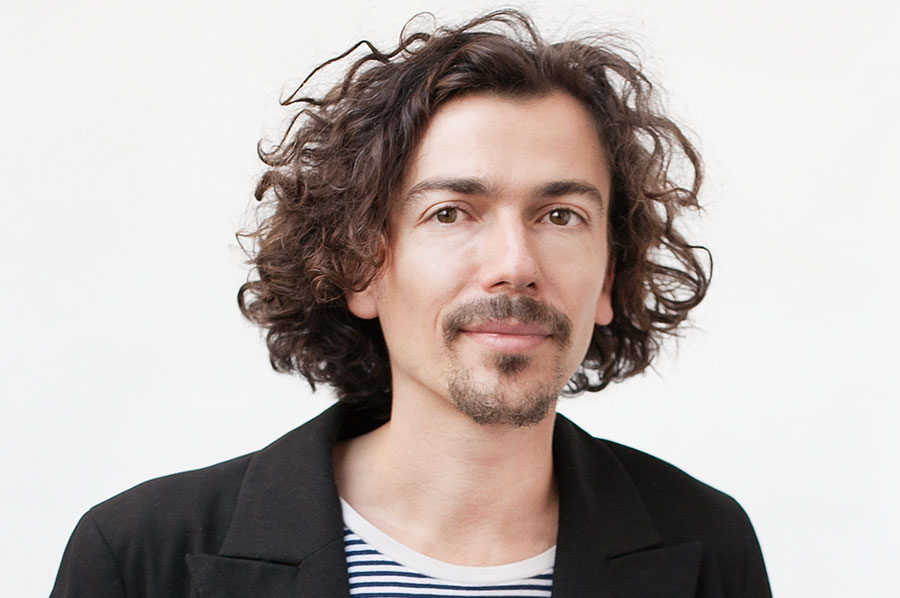 In my practice I am interested in exploring the relationship between technologies and culture through a multitude of artistic and scholarly perspectives. I enjoy blurring the supposedly clear, disciplinary borders between art, design and the humanities. I have worked as a designer and artist since 2005 and joined the board of the Academy of Art and Design Basel in 2011.
As a lecturer at the HGK FHNW I encourage my students to probe the poetic and aesthetic dimensions of new (and old!) technologies. In my personal research, I put emphasis on the narrative qualities of fictional design artifacts and speculative scenarios. Strategies for creating awareness and reflection of our status quo as well as the discussion of the relationship between society and technology are key points for my explorations.
Image credit: Nicole Müller
Selected articles
Zeller, Ludwig (2020). "Die Affekterwartungen der materialisierten Kritik", In: Vogelsang, Axel; Foraita, Sabine; Herlo, Bianca (Eds.), Matters of Communication. Formen und Materialitäten gestalteter Kommunikation, Bielefeld: transcript. 165–175-
Zeller, Ludwig (2020). Multidimensionale Prothesen. Refining the Oil of the 21st Century. form 285, 54–59.
Zeller, Ludwig; Martin Rumori (2019). "The Institute of Sonic Epistemologies. Life-World Fiction within Augmented Auditory Space", In: Smite, Rasa; Smits, Raitis (Eds.), Acoustic Space Journal 17 – Virtualities and Realities – New Experiences, Art and Ecologies in Immersive Environments (Riga: RIXC), 103–120.
Zeller, Ludwig (2018). "The Limits to Ethics", In: form 278 (Jul/Aug): 91–109.
Zeller, Ludwig (2018). The B1/B2 Manifesto: Refining Dichotomies in Post-utopian Design Research. In: Swiss Design Network (Hrsg.), Unfrozen – a Design Research Reader by the Swiss Design Network (S. 37–62). Zürich: Triest Verlag.
Zeller, Ludwig (2017). "Next Nature Network. Die post-naturalistische Wunderkammer", In: form 273 (Sept/Oct): 70–76.
Zeller, Ludwig (2017). "Es wird immer anders. Teilhabe und Deliberation in der 'Akzidenzgesellschaft'", In: Fraunhofer-Institut für Arbeitswirtschaft und Organisation IAO (Ed.), Shaping Future. Neue Methoden für Partizipation in Forschung und Innovation (S. 142–147). Stuttgart: Fraunhofer Verlag.
Zeller, Ludwig (2016). "Narrative World Constructions", In: Form 263 (Jan/Feb): 57–64.
Dörrenbächer, Judith; Zeller, Ludwig (2016) "Wicked Games: Insights through Mimesis in Narrative Experiments.", In: Narratives at the Beginning of the 3rd Millennium. Cambridge Scholars Publishing: Newcastle.
Zeller, Ludwig; Groß, Benedikt; Davis, Ted (2014). "basil.js – Bridging WYSIWYG and Generative Design", Proceedings HCII 2014, Springer: New York.
Zeller, Ludwig (2010). "The Romantic Interface", In: Trogemann, Georg (Ed.), Code + Material – Exkursionen ins Undingliche, p. 94–103, Springer Verlag: Vienna.
Zeller, Ludwig (2009). "Visuell Intelligente Maschinen", In: Henrich, Andreas (Ed.), "Off-Topic / Aufräumen", Verlag der Kunsthochschule für Medien Köln: Köln.
Monographies
Zeller, Ludwig (2008); Cognition On The Edge. Adapting Between Embodied and Socially-Distributed Cognition; Self-published.
Rumori, Martin; Zeller, Ludwig; Haag, Christoph; Windisch, Franziska (2007). "Der Offene Schaltkreis", Lafkon Publishing: Augsburg.